2017 DVMA 19th Annual Show and Shine Flyer

(Click Below to download)

EVENT: 19th ALL FORD Show & Shine
LOCATION: The Cobra Experience (TCE) in Martinez

TIME: 9:00 AM TO 3:00 PM Staging starts at 7:00 AM

JUDGING: Peer-judged show (concludes at NOON)

FEE: Entrance fee is $35 in advance and $40 the day of the show. Entries must be postmarked by 04/30/2017 for discount fee. Make checks payable to DVMA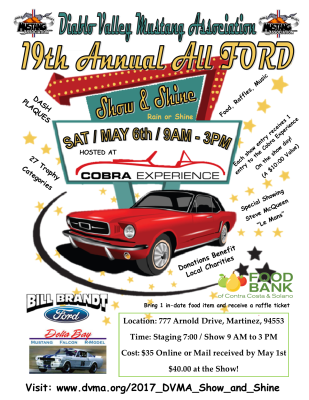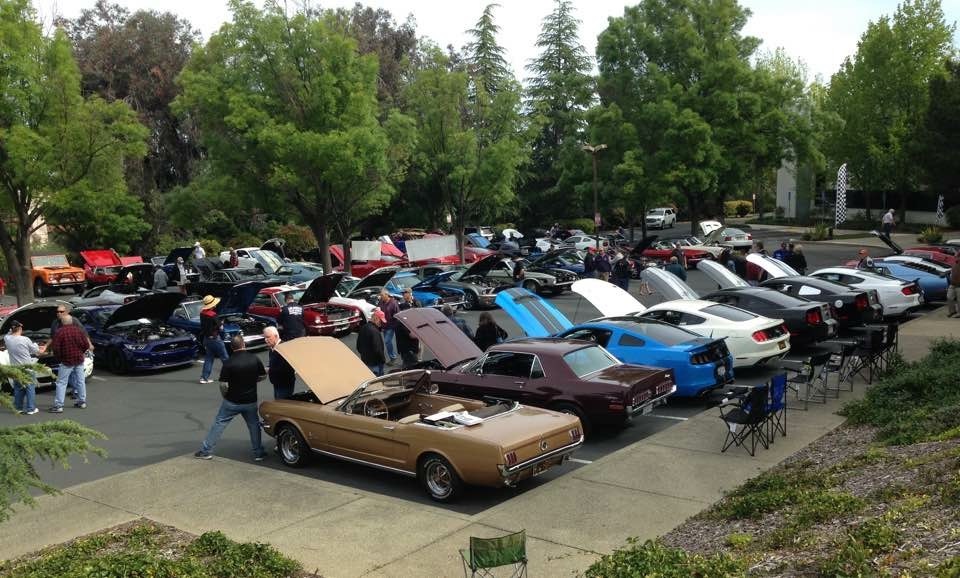 DETAILS: ALL Ford, Lincoln, Mercury, Edsel, Continental, and other Ford manufactured or powered vehicles are welcome. Food, Trophies, Raffles and short feature movies in the Cobra Experience throughout the day.
NEW for 2017: Each car show entry has access for 1 person to the Cobra Experience (A $10.00 Value) for the day of the event. Extra tickets for The Cobra Experience can be purchased at standard rates.

Come early and purchase a raffle ticket for a special showing of Le Mans staring Steve McQueen in The Cobra Experience State of the Art Theater starting at 11:00 AM. This is a limited showing for 40 lucky raffle ticket holders (access to TCE is required).
See you at the DVMA 2017 ALL FORD Show & Shine.
​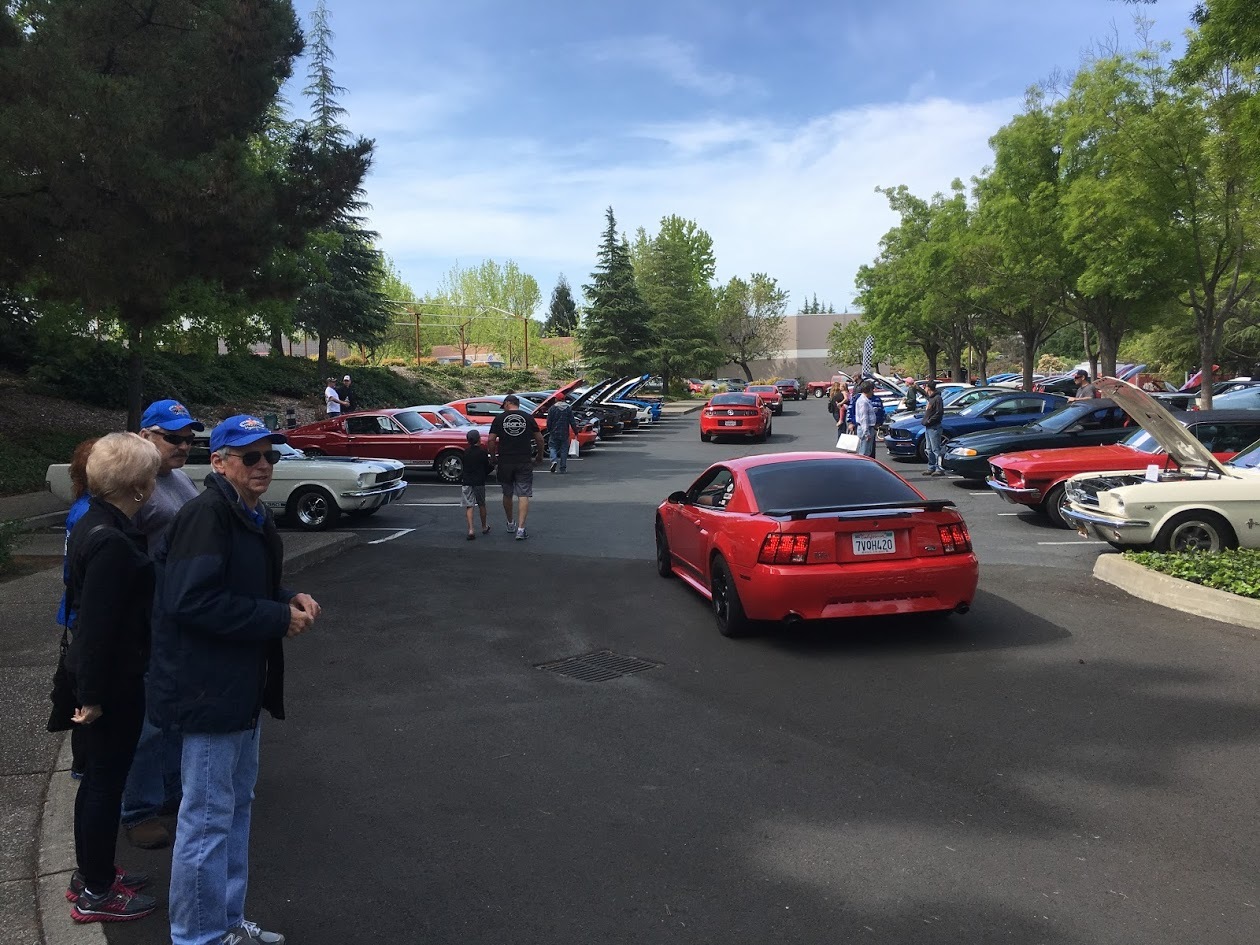 HELP SUPPORT OUR CHARITIES:
The DVMA will be accepting in-date non-perishable food items (no-glass) at the show for the Food Banks of Contra Costa and Solano. Each food donation received at the show gets 1 raffle ticket (excluding the Le Mans showing). 

Register Online

BEST RESULTS

(Click Below)

Mail-in Register

(Click Below)